ROLES: EXECUTIVE PRODUCER
The second step of the project trajetórias aims at registering the career of genivaldo amorim. one of the most relevant artists that has ever lived in Valinhos, the work of genivaldo has already been exposed in countless museum in galleries in latin america, africa and europe. the project is composed of 4 different expositions happening in different cities of the são Paulo state: Valinhos, Ribeirão Preto, Araçatuba and piracicaba. The exhibition is accompanied by the publication of a 160-page catalogue which records the artist's work.
​​​​​​​
It is the second 
 volume of a collection of books that aims to, over the years,  build an enciclopedia of the arts in valinhos . 
The entire project, with free access to the public, is only possible thanks to the Government of the State of São Paulo, through the Secretariat of Cultural and Creative Economy of the são paulo state and the sponsorship of Cartonificio Valinhos, Supermercados Caetano and Brose.
exhibition at the haroldo pazinatto museum in Valinhos/SP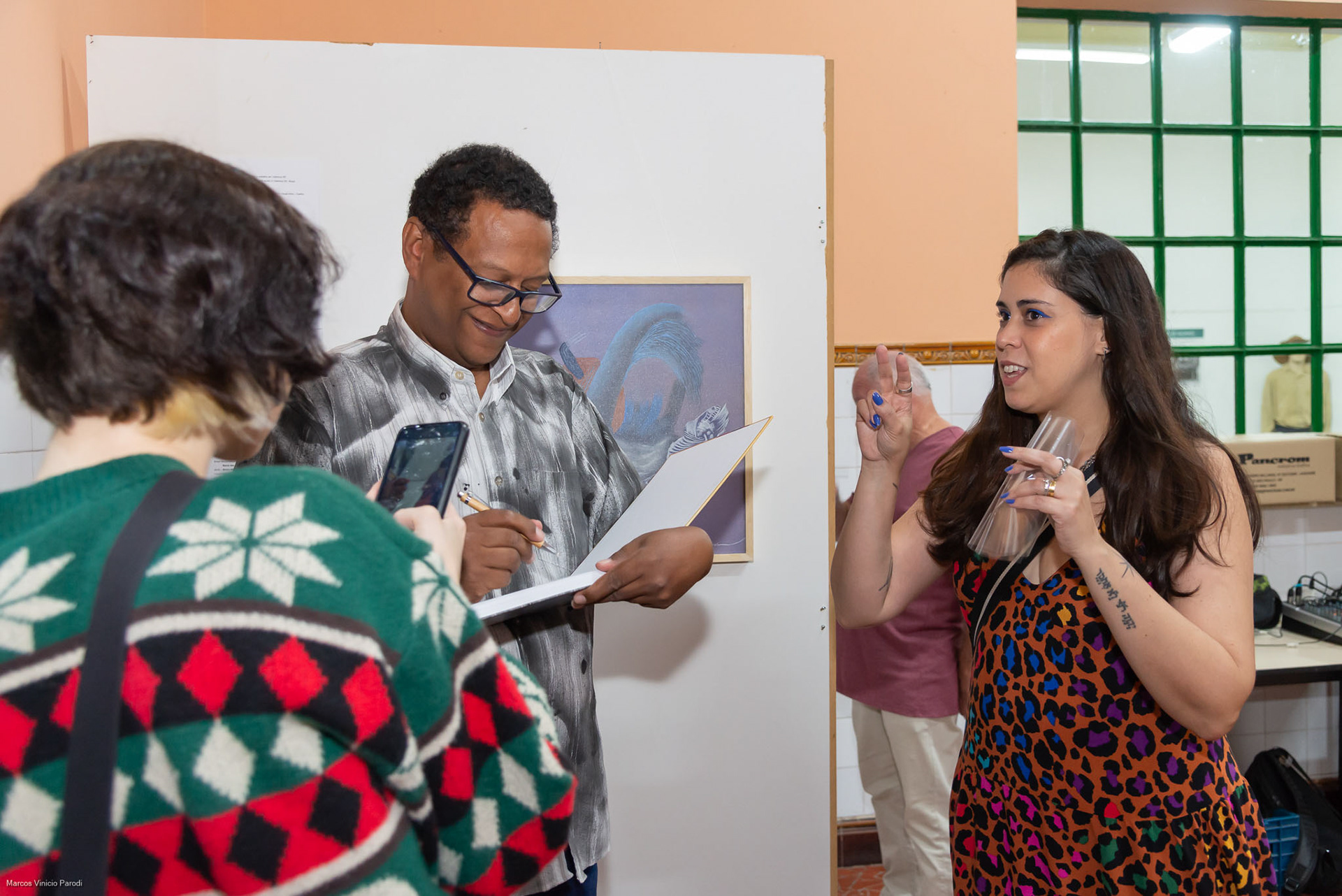 exhibition at ATELIER NA PRAÇA IN RIBEIRÃO PRETO/SP