ROLES: EXECUTIVE PRODUCER
The second phase of the "Trajetórias" project is dedicated to chronicling the illustrious career of Genivaldo Amorim. Recognized as one of the most eminent artists to have ever hailed from Valinhos, Genivaldo's artistry has graced numerous museums and galleries across Latin America, Africa, and Europe. The initiative encompasses four distinct exhibitions staged across various cities in the São Paulo state: Valinhos, Ribeirão Preto, Araçatuba, and Piracicaba. Each exhibition is bolstered by a meticulously curated 160-page catalogue, encapsulating the artist's oeuvre.
This project represents the second volume in a series envisioned to cumulatively craft an encyclopedia dedicated to the arts in Valinhos over the years. The entirety of this project, which offers complimentary access to the public, has been made feasible due to the generous support from the Government of the State of São Paulo, in conjunction with the Secretariat of Cultural and Creative Economy of São Paulo state. Additional backing is attributed to Cartonificio Valinhos, Supermercados Caetano, and Brose.
exhibition at the haroldo pazinatto museum in Valinhos/SP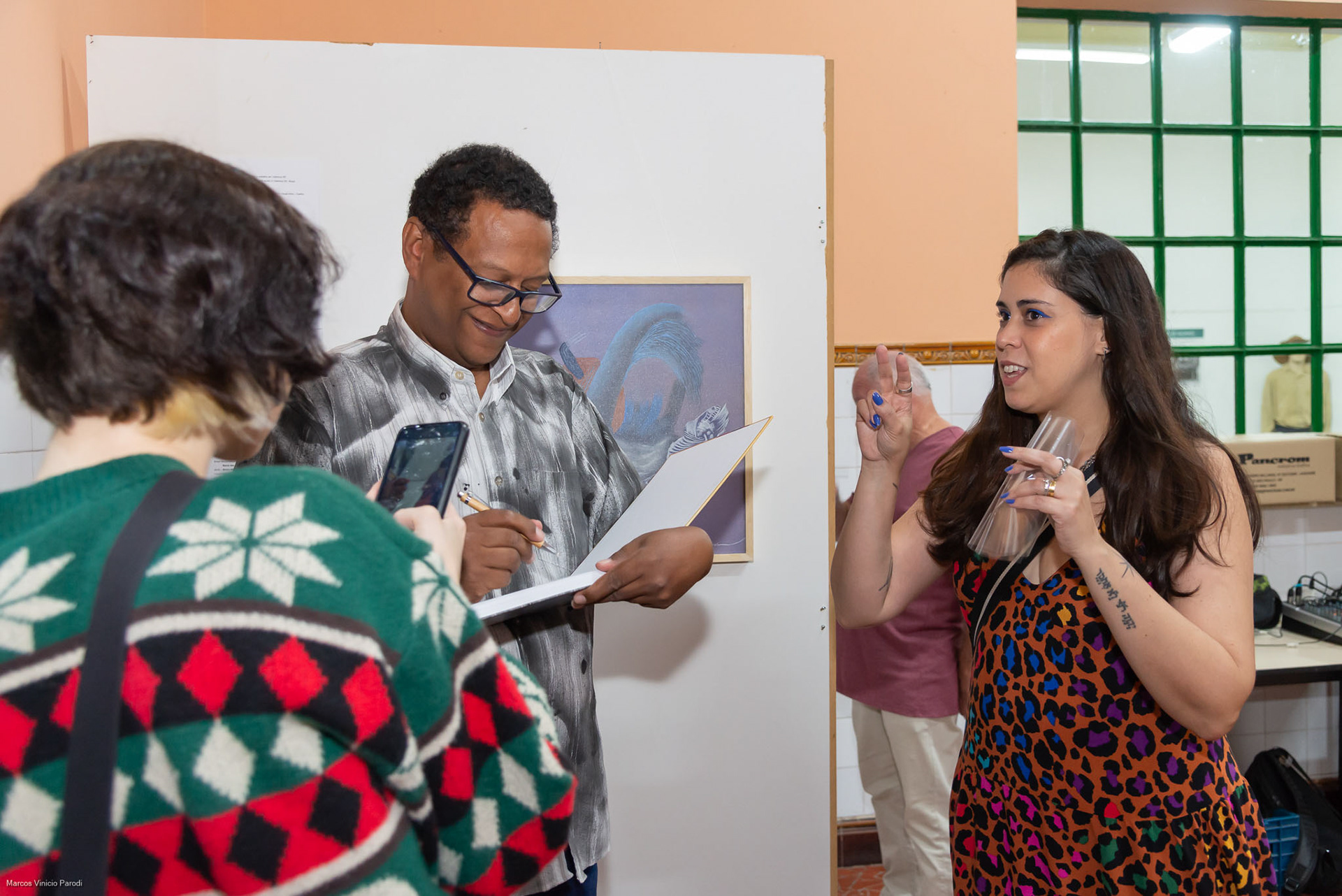 exhibition at ATELIER NA PRAÇA IN RIBEIRÃO PRETO/SP